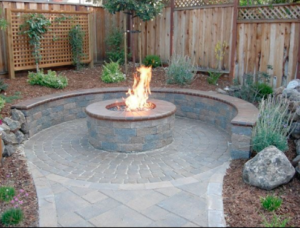 Looking for a stylish way to improve drainage and reduce soil erosion? Ricky's Lawns and Landscaping has just the solution you need! We offer retaining wall design and construction services to homeowners throughout Northern Virginia and can help you protect your property while enhancing the aesthetic of your landscape.
Here at Ricky's Lawn & Landscaping, we know that your home is one of yourbiggest investments, and things you are passionate about. As you put time, money, and energy into your home, it's important that you care for the exterior appropriately. A new retaining wall can not only protect your landscape, but it can increase the value of your Alexandria City or anywhere in Fairfax County quickly. And we are here to make sure it is done right.
We have years of experience in hardscaping, and we are committed to using the right structures and products to accentuate your landscape. Put your exterior in the hands of the experts when it's time to create your dream space.
Material Options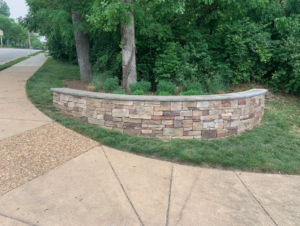 Hardscaping can include everything from fountains and fireplaces / fire pits, to sidewalks and patios, and most commonly – retaining walls. It is an essential part of any building's exterior atmosphere. Here at Ricky's Lawn & Landscape, we know just how to design the space and choose the structures that go well with your house and the landscaping surrounding it.
Call for a free estimate today