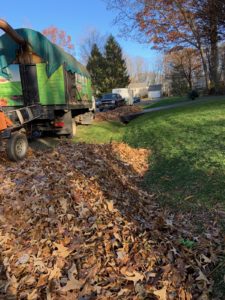 Our mission is to save you time and money by eliminating the hassle of bagging leaves and time consuming trips to the dump! You do the raking and we do the hauling! Simply rake your leaves to the curb and we'll haul it away!
Whether you spend countless hours raking leaves each fall or let them pile up in the backyard, leaf removal is an important component of overall lawn care and is necessary to keep your landscape looking beautiful. It should be done and it should be done regularly –but that doesn't mean it has to be the long, tedious process for you personally.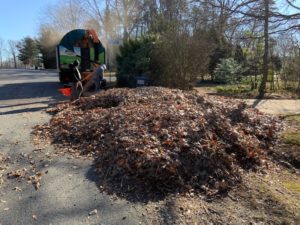 This year, leave your leaf clean up needs to the landscaping professionals at Ricky's Lawn and Landscaping who can provide you with regular leaf raking service in scheduled intervals. With our leaf removal services in NOVA and MD, your lawn will be the pride of the neighborhood.