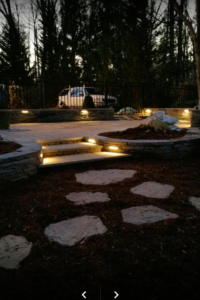 Outdoor Landscape Lighting Installation
Extend Your Hours
Landscape lighting is one of Ricky's Lawn & Landscape specialties. We can help bring new life to your yard with the addition of spot lights, uplights, path lights, and more! Low-voltage landscape lighting technology has revolutionized the way lighting is used in the garden, allowing for more design flexibility and easier installation.
A successful outdoor lighting scenario will involve the use of different types of lights, and even different types of light sources Lanterns add instant old world charm to any landscape, while solar powered lighting is a great way to keep things as minimalist as possible. Our landscape design experts will talk you through your options.
Our goal is to install your system and when were done it will look like we were never there. We go the extra mile to ensure that your system is installed as cleanly and efficiently as possible. We only use superior products. Our high quality outdoor lighting fixtures and connections ensure that your system operates effectively with minimal maintenance required for years to come. We are a fully insured and licensed outdoor landscape lighting company.
Benefits of Custom Landscape Lighting
Lighting is just as important outdoors as it is indoors. Lending character and curb appeal to your home, Ricky's Lawn & Landscape lighting services deliver a number of additional benefits:
Practical elegance
The right outdoor lighting scheme creates beautiful ambiance while allowing you to get more hours out of your landscape investment.
Added safety & security.
Virginia outdoor lighting protects your family and guests: deterring intruders, improving visibility and allowing safe travel along pathways.
Energy efficiency.
Ricky's Lawn & Landscape uses LED, low voltage and solar solutions that produce high-quality light while limiting energy use.
Landscape Lighting Maintenance
Lighting Check Up. Our maintenance program consists of thoroughly checking every aspect of your system on an annual basis. Our team will check your timer for proper settings including: Current, Turn on and Turn off time, check photocell for functionality, wipe lenses (in ground applications) and if necessary adjust your lights. This annual service ensures your lighting stays beautiful and worry-free all year. We can provide the maintenance in a convenient and timely manner, making your outdoor lighting maintenance one less thing you have to worry.
Worry-free maintenance
Professional landscape lighting designs are low maintenance: functioning year-round and switching on automatically at dusk. In addition, our team recommends premium fixtures that last for years and include comprehensive warranties.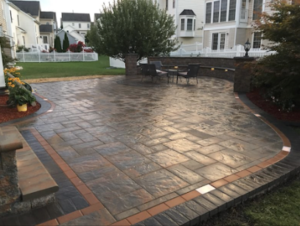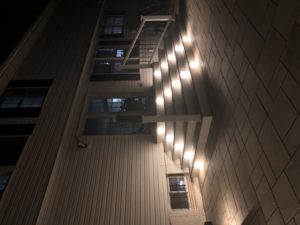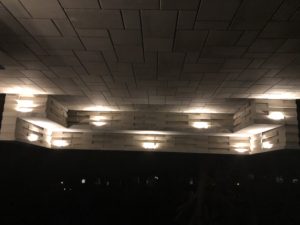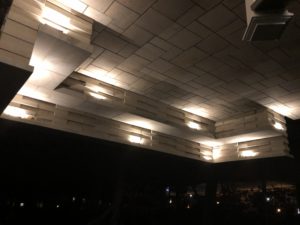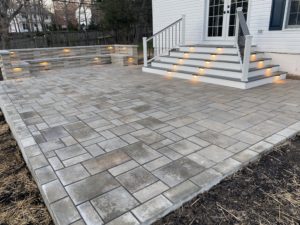 Expandability
Our technicians take your short- and long-term plans into account when designing and installing your lighting system, so it's easy to add on anytime.
Ricky's Lawn & Landscape understands the art and science of lighting design, repair and maintenance. Enhancing your property's unique architecture, we provide lighting effects for patios, decks, outdoor living areas, gardens, driveways, entryways, walkways, pools, water features and more. Lighting options include:
Spotlights
Accent lights
Backlights
Floodlights
Security lighting
Low voltage lighting
Lanterns
Path lights
Uplights & downlights
Swimming pool & fountain lighting
LED lighting
Specialty lighting
Schedule Landscape Lighting Service
Tailoring each outdoor lighting scheme to meet your security objectives, personal taste and budget requirements, our expertise is backed by years of training and experience. To request a free consultation and landscape lighting estimate, call 571-286-6491 or connect with us online! Our staff will respond promptly to set up a time to meet with you and survey your property and outdoor living space