Northern Virginia Lawn Service – Book Now
Lawn Maintenance Program – Get a Strong & Healthy Lawn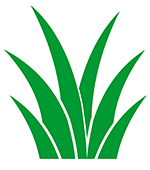 Quality lawn care helps yards look and stay beautiful and healthy year-round. Regular services will help keep it healthy, costing less in the long run. Maintaining a well-groomed lawn increases the curb appeal of your home. Ricky's Lawn and Landscape are the local professionals to work on your lawn to protect your investment.
Looking for local lawn care services and lawn maintenance companies in your area? Contact us today for lawn maintenance near you. Our maintenance services help achieve the ideal lawn while keeping your lawn and landscape healthy. Let us be your lawn care service company and start improving your lawn today. We back our service with a total satisfaction guarantee and amazing customer support.
Ricky's offers seasonal grass cutting as well as year-round turf management programs for lawn fertilizing, dethatching, trimming and pruning, weeding, aeration, seeding, mulching, lawn weed control and more for discerning homeowners in the Fairfax County and Alexandria areas of Northern Virginia. Contact us today for your free estimate.
At Ricky's Lawn & Landscape, we realize different customers have different needs. To best serve you, we have developed a wide range of services.
Listed below are just a few of the lawn services we offer:
String trimming
Grass edging
Debris blowing
Weeding landscape beds