Landscape Design Process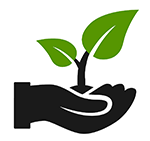 We have full-time landscape designers on staff. If you are interested in meeting with one of our talented designers for a free estimate, please email or call our office to schedule a consultation.
When you call, our administrative staff will schedule a specific date and time that is convenient for you. There are no annoying blocks of time like the phone or cable company. We pride ourselves on being prompt and prepared!
Depending on the scope of your project, you may require a formal design. We encourage clients with larger projects to have us create a master plan. This will help you visualize our designer's concept. Using the latest landscape design software, we can tailor your landscape to your personal preferences and existing landscape.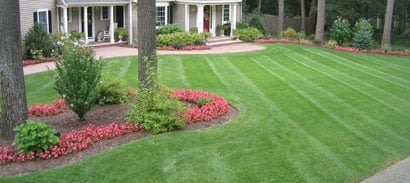 Installation
Once you have reviewed and approved your new landscape plan, our experienced landscape installation crews bring your plan to fruition. We supply all of our crews with the best available equipment so we can maintain our superior quality standards. For projects requiring large pieces of equipment, crews are outfitted with special, "turf-friendly" tires to minimize lawn damage.
All of our installation crews average over 15 years of industry experience. We take pride in our high employee retention rate, as our talented crews are the key to maintaining our high level of quality.
Landscape and Other Services